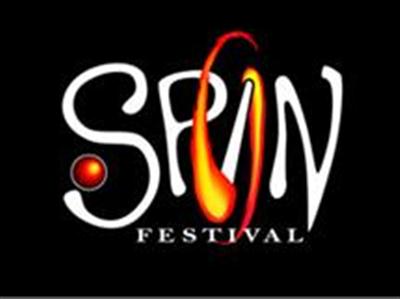 Spinfest is a Circus and Fire Twirling Festival now running in its 6th year, which is held annually in Melbourne, Victoria, Australia. With a whole lot of Workshops and MASTERCLASSES in Fire Spinning, Poi, Staff, Contact Staff, Double Staff, Dragon Staff, Fans, Hoop, Ball Juggling, Club Juggling, Hat Juggling, Mime, Handstands, Acrobalance, Aerials, Dance and Movement, Performance, Yoga and more!
FIRE JAMS at night, Playtime and Workshops in the day, Fire on Friday night, Gala Show on Saturday Night and RENEGADE on Sunday Night, you guys seriously don't want to miss this one!
...Want more? We will have our Scheduled Workshop Timetable, Spontaneous Chalkboard Workshops, a lush Swimming Hole, Food Glorious Food, Powered Campsites, Dorm Room Accommodation, awesome people, and heaps more!
Best of all, everyone is welcome! Whether you are a beginner, intermediate, old-school, tech poi nut or SOSC nerd, this is where you belong! Open to all ages and experience levels.
4 Days of CIRCUS Play, Fire, Workshops, Performances, Renegade, Community and Friends!
Thursday 8th - Monday 12th Jan 2015
Sokil Eco Arts Retreat
425 Breakfast Creek. Rd.
Wensleydale, VIC
TICKETS ONSALE NOW!!
EARLYBIRD $200 || FULL PRICE $240 || DAY PASS $80