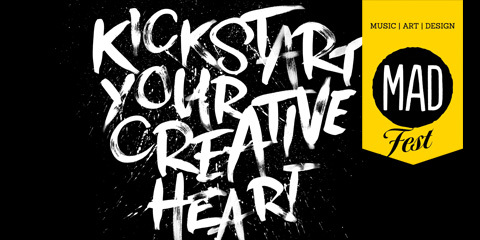 Since 1962, the Madison Area Jugglers have welcomed fellow jugglers every year to their headquarters at the University of Wisconsin in Madison. The MadFest Juggling Festival's reputation has been bolstered by the success of the Madison Area Jugglers' world champion passing team, The Mad 5.
The festival is an occasion for jugglers at all levels to share the tricks of the trade and watch world-class performers. The festivities are also open to unicycling, yo-yoing, and other forms of object manipulation. Beginning in 2006, the Wisconsin State Yo-Yo Contest was added to the festival's proceedings.
The festival usually takes place from Thursday to Saturday.
Throughout the festival there is open juggling, during which the jugglers show up at the university's field house to practice or just mingle with other jugglers.
Saturday night is reserved for the MadFest Juggling Extravaganza at the Wisconsin Union Theater, where special guest jugglers perform along with other musical and comedy acts.
CONTACTS:
Madison Area Jugglers
716 Langdon St.
Madison, WI 53706
608-263-2400
www.madjugglers.com/madfest
MadFest 2015
The 47th Annual MadFest Juggling Festival, January 2015
Friday, January 16, 2015 from 7:00pm - 12:00am
Saturday, January 17, 2015 from 9:00am-5:00pm
MadFest Juggling Festival
East High School - East Field House
2222 E Washington Ave, Madison, WI 53704
Directions
Sunday, January 18, 2014 from 9:00am to 5:00pm
MadFest Juggling Festival
Rome Corners Intermediate School
1111 S Perry Pkwy, Oregon, WI 53575
Directions
MadFest Juggling Extravaganza
Saturday, January 17, 2014 at 7pm
Barrymore Theatre
2090 Atwood Ave, Madison, WI 53704
Directions
Tell Steven to add ticket info
Welcome to the Official MadFest 2015 Web Site!
Welcome to the official site for the 2015 MadFest! This year we will be at the Madison East High School Friday and Saturday 1/16/2015 and 1/17/2015. On Sunday we will be at the Rome Corners Intermediate School 1/18/2015. You can email us with the Contact Page
And by the way, if you are interested in performing at the 47th Annual MadFest, please use the Contact Page.
Most Important Details
When
Open Juggling is:
7:00 PM - 12:00 AM, Friday, Jan 16 at East High School
9:00 AM - 5:00 PM, Saturday, Jan 17 at East High School
9:00 AM - 5:00 PM, Sunday, Jan 18 at Rome Corners Intermediate School
Where
Cost
Admission to the festival and workshops is FREE!
If you would like to support us come to the show, buy a t-shirt or donate at the front desk during the festival.
Details
For those wishing to juggle knives, chain saws, flaming kittens, or anything that might damage the expansive floors of our venue, space will be provided on Lake Mendota. However, as this winter has been unusually warm, you may need to bring your own raft. Don't drop.
Inside there will be juggling, workshops, catching, demos, dropping, competitions, pickups, vendors, excuses, parties, apologies, a raffle, and relief from wind chill low enough to shrivel silicone.
Workshops
If you are interested in conducting a workshop, please contact us to reserve a time slot.
Vendors
A good assortment of prop Vendors, t-shirt pushers, snazzy hat salespeople and money changers are expected to be in attendance. If you would like to reserve a table or request a prop please contact us.
More About Madison
Convention and Visitors Bureau
City of Madison Website
Another year, and still no therbligs will be available at the fest. We actually had a shipment of them en route, but Somali pirates have seized the vessel and the Madison Area Jugglers just don't have the budget to pay the ransom. Sorry.