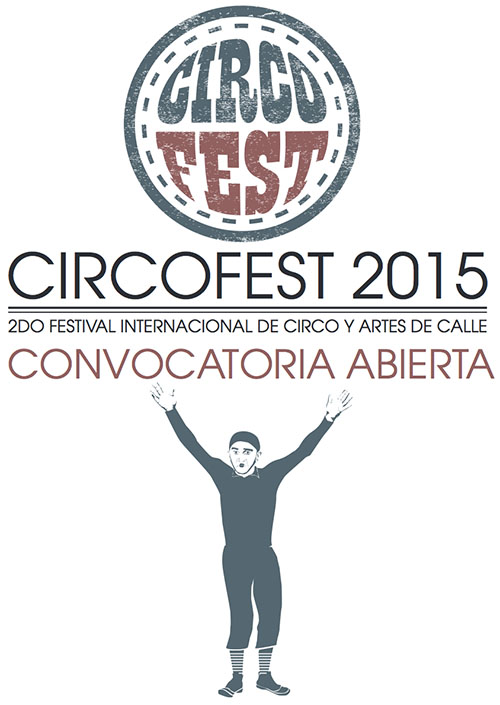 De parte de la asociación ACirc queremos darles nuestro más profundo agradecimiento a cada uno de los que hicieron posible, Circo Fest 2014. Nos sentimos profundamente honrados por la presencia de todos en esta primera experiencia. Sin ustedes el festival no habría sido un éxito! Ya estamos trabajando fuerte para el próximo Circo Fest 2015.
Circo Fest, es un festival internacional que lleva el arte a la calle para el disfrute de toda la comunidad.
Su calidad ubica a Puerto Rico dentro de la oferta internacional de festivales de arte de calle.
Un festival para todos!!!
CIRCO FEST 2015
7 & 8 DE FEBRERO
VIEJO SAN JUAN, PUERTO RICO
Festival

Circo Fest, Festival Internacional de Circo y Artes de Calle, es un proyecto generado por ACirc (Asociación de Artistas de Circo y Artes de Calle de Puerto Rico) que cuenta con el auspicio y la colaboración del Municipio de San Juan.
Circo Fest es un formato innovador en Puerto Rico que sorprenderá al espectador con una gama variada de propuestas artísticas nacionales e internacionales.
El objetivo principal del Festival es fomentar el uso de los espacios públicos para el circo y las artes de calle en Puerto Rico. Esto transformará la Isla en un destino de interés para los artistas y el público aficionado; además, le dará la posibilidad de formar parte de la amplia oferta de festivales que existe a nivel mundial.
voluntarios
Para la realización de un evento como Circo Fest es necesaria la suma de muchas manos. Es por eso que te invitamos a formar parte de nuestro equipo de:
Producción
Fotografía
Video
Si crees que nos puedes ayudar, no dudes en contactarnos.
Bienvenido a nuestro equipo!!!
ENGLISH:

Circus Fest, the 2nd International Festival of Circus and Street Arts is a project generated ACIRC (Association of Artists of Circus and Street Arts of Puerto Rico), which has the support and collaboration of the Municipality of San Juan.

Circus Fest is an innovative format in Puerto Rico that will surprise the viewer with a wide range of national and international artistic projects.

The main objective of the Festival is to promote the use of public spaces for circus and street arts in Puerto Rico. This will transform the island into a destination of interest to amateur artists and the public; also give you the opportunity to be part of the wide range of festivals that exist worldwide.