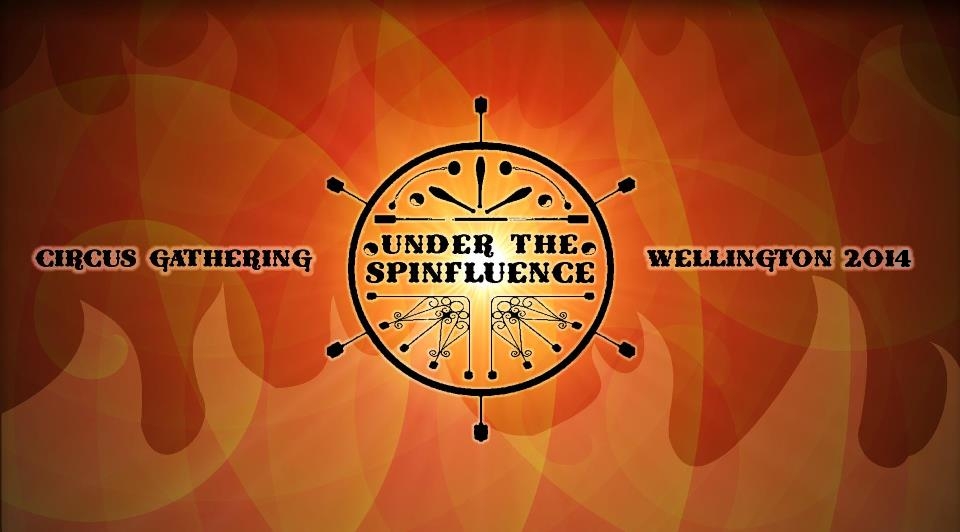 With internationally renown instructors and performers, NZ talent, a full programme of activities including music, fire play and renegade shows, a very low ticket price and a beautiful site just outside of Wellington... how can you miss out??? When? Starts 3pm Friday 28th - closes 5pm Sunday 30th - Closing circle 4pm - November 2014

Where? Brookfield Scout Camp, Wanuiomata, Lower Hutt (30 mins from Wellington)
We have a very large marquee and two halls for practise - Set in beautiful NZ bush the site includes bathroom and shower facilities, two kitchens (a cafe and catering kitchen) a lake, fire pits, a swimming pool and confidence course (all of which are free to use!)
Tickets: are available through Cosmic and direct credit. Check the tickets page for more information.
There are different options for purchase - Please note, there are no cooking facilities on site for guests but there will be a cafe where you can purchase a range of food and beverages (cash only).
Whats on? Workshops in many different circus skills and MUCH MORE! (check out our instructors page for more info!) All levels welcome - from complete beginners to professionals - come and play!
ALSO - Friday evening - included in your ticket price is the instructors showcase - watch the pro's strut their stuff! (show tickets available separately for $25)
The Renegade show will happen on Saturday evening - an open stage for festival goers - with prizes up for grabs! So come bring your show, a new trick you have learnt, music, anything goes! This will be followed by DJs and fireplay! (fuel supplied, weather permitting) The halls will be open 24 hours for practise and socialising!
What to bring? Toys! Fire and LED Equipment! Instruments! (if you have any of these things) POTLUCK for the Friday evening, your own plate, cup and cutlery, MP3 players / Ipods with yummy set lists for spinning, snacks for in between meals (if you choose the catering option, remember to bring camping cookers, food and/or cash if not), bedding for the dorms (sleeping bag/pillow), CASH for food, coffee, circus equipment and arts / flea market wares. Smiles, laughter and open minds :-)
What about food? For those being catered for (check out the ticket page for ticket prices, places strightly limited) Freshly produced and healthy breakfast, lunches and dinners will be provided - the food will be vegetarian - Friday evening is a group POTLUCK (which our catering staff will add to) its a great way to get to know everyone and to share your lovely treats - please bring a pre cooked dish - meat is welcome if clearly marked - circus themed dishes welcome!
Should you have any dietary requirements please contact This email address is being protected from spambots. You need JavaScript enabled to view it. and we will endeavor to cater for you!
For those NOT choosing the catering option please make sure you bring camping cookers, food and / or money for the amazing food available for purchase at the cafe - the nearest shop is around a 15 minute drive.
Alcohol? BYO - Alcohol is allowed on site but please be mindful of your consumption and take your empties home with you! (No recycling facilities on site) Illegal drugs are not permitted on site.
EFTPOS? There are no EFTPOS facilities on site - please bring cash for toys and treats!
SHUTTLE BUS - There is a shuttle bus arranged to get out to site - the price is $30 return - it will be leaving from Wellington City at 4pm Friday (getting to site in time for the opening ceremony) and leaves site at 4pm Sunday (after the closing ceremony) Places are strictly limited so please contact This email address is being protected from spambots. You need JavaScript enabled to view it. to book your place!
More info? Contact This email address is being protected from spambots. You need JavaScript enabled to view it. with questions and to be added to our mailing list - Also join our facebook group