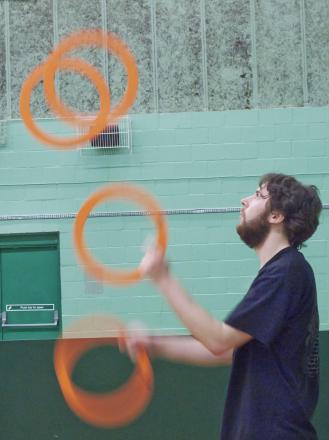 ALTON Juggling Club is trying to attract new members and is holding a special £1 introduction evening on Sunday, November 16. The club meets at Alton Sports Centre, and is aimed at adults and young people over the age of 16. Younger children can attend but need to be accompanied by a responsible adult at all times. The club attracts people from far and wide and is the closest juggling club to Basingstoke.
We are simply a group of people who like to juggle.
There is no formal training given but there is always someone around who will offer advice and often a helping hand.
This Sunday we will bring along plenty of balls, clubs, rings and diablo's.
We also have a tight wire; hopefully a walking globe and several unicycles. There will be experienced jugglers to lead a helping hand.
So why not come along and give it a try on Sunday evenings, 7.30pm to 9.30pm at Alton Sports Centre?
Any questions, contact Tim or Joy on 01256 704733.